✩ Yoshitsugu Matsuoka films / séries importants

Biographie disponible:
✩ Yoshitsugu Matsuoka films / séries importants - Yoshitsugu Matsuoka is a Japanese voice actor from Hokkaido. He is affiliated with I'm Enterprise. He was honored at the 6th Seiyu Awards for Best New Actor in 2012 and the 10th Seiyu Awards for Best Lead Actor in 2016. He is best known for being the voice of Kirito from Sword Art Online, Sorata Kanda from The Pet Girl of Sakurasou, Sora from No Game No Life, Arata Kasuga/Astral Trinity from Trinity Seven, Sōma Yukihira from Food Wars!: Shokugeki no Soma, and Masamune Izumi from Eromanga Sensei. As of June 17, 2019, he is the current official Guinness World Record holder for the most unique sound bites provided by a voice actor at an exceeded 10,000 words in Danmachi - Memoria Freese.
Films auxquels l'acteur participe:
Harmonie (2014)
Sword Art Online: The Movie - Ordinal Scale (2017)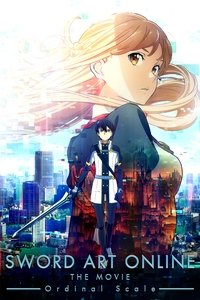 Sword Art Online: Extra Edition (2014)
Trinity Seven OVA (2015) Trinity Seven: Eternity Library & Alchemic Girl (2017)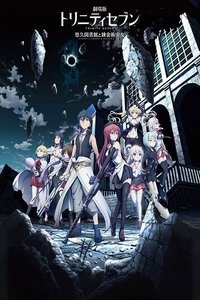 Mai's Magic and Family Day (2011)
Is It Wrong to Try to Pick Up Girls in a Dungeon?: Arrow of the Orion (2019)
Saekano the Movie: Finale (2019)
Participation à la série:
Collection de films Amazon, 30 jours gratuits:

Serveurs disponibles pour visionner des films en ligne:
Aimez-vous cette liste? Partage avec tes amis!
Nous informons tous les utilisateurs que nous ne sommes pas associés à ces sites Web !