Visualiser Edward Binns actionnements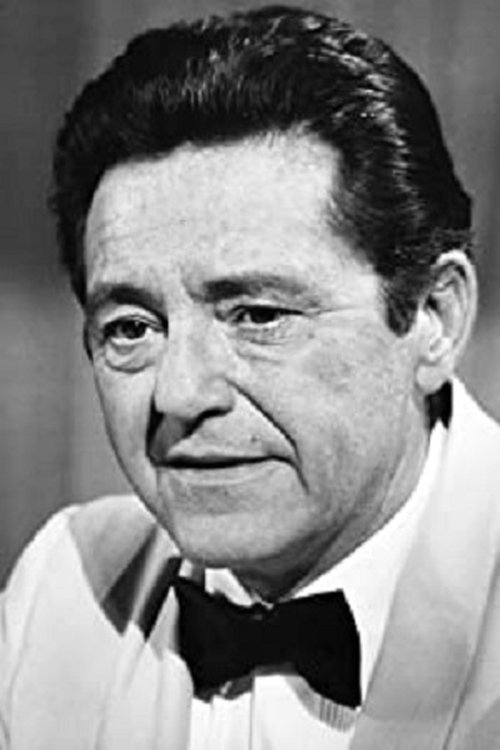 Biographie disponible:
Visualiser Edward Binns actionnements - From Wikipedia, the free encyclopedia. Edward Binns (September 12, 1916 – December 4, 1990) was an American stage, film, and television actor. He had a wide-spanning career in film and television, often portraying competent, hard working, and purposeful characters in his various roles. Binns was born in Philadelphia, Pennsylvania. One of the first members of the newly formed Actors Studio, Binns began studying with Elia Kazanin the fall of 1947. After appearing in a number of Broadway plays, Binns began appearing in films in the early 1950s. Some of his notable roles include playing Juror #6 in 12 Angry Men and Lieutenant GeneralWalter Bedell Smith in the Academy Award-winning film Patton (1970). Binns featured in Alfred Hitchcock's North by Northwest as a police detective. He played a key role as bomber pilot Colonel Grady in the 1964 film Fail-Safe. Binns also appeared in dozens of television programs including NBC's legal drama Justice, Rod Cameron's syndicated State Trooper, the syndicated adventure series Whirlybirds, the ABC/Warner Brotherswestern series, The Dakotas, the ABC rodeo drama, Stoney Burke, and ABC's war drama 12 O'Clock High. He was cast in CBS's Richard Diamond, Private Detective (as Larrabee in the 1958 episode "Pension Plan"), The Investigators and Thriller (U.S. TV series). Binns appeared as Colonel Robert Baldwin with June Allyson as his screen wife, Eleanor Baldwin, in the 1961 episode "Without Fear" of Allyson's CBS anthology series, The DuPont Show with June Allyson. Also that year he made two guest appearances on Perry Mason, first as Lloyd Castle in "The Case of the Angry Dead Man," then as Charles Griffin in "The Case of the Malicious Mariner," and in an episode of The Asphalt Jungle. He had a leading role in Rod Serling's The Twilight Zone in the 1960 episode "I Shot an Arrow into the Air". Binns also appeared in two episodes of ABC's The Untouchables as gunman Steve Ballard and in a later episode as a doctor. He was a cast member of CBS's The Nurses from 1962 through 1964. He appeared in an episode of the ABC espionage drama Blue Light early in 1966, and in ABC's It Takes a Thief (1969–1970) with Robert Wagner. Binns also appeared in one episode of the ABC series A Man Called Shenandoah, with Robert Horton, as General Korshak on CBS's M*A*S*H, in an episode of NBC's The Brian Keith Show, and in three episodes of ABC's The Fugitive. His distinctive voice was also heard in hundreds of radio and television commercials. Binns died from a heart attack at the age of seventy-four while traveling from New York City to his home inConnecticut. His ashes were scattered at his residence.
Bibliographie des films:
Participation à la série:
Mots clés:
30 jours de films gratuits avec Amazon Prime Video:

Serveurs de streaming français:
Aimez-vous cette liste? Partage avec tes amis!